The Process
Every step of your Irene & Jenny experience is exquisitely tailored to you. We will take you on an enchanting journey to rediscover the stories behind your forgotten jewels and reconnect with memories of loved ones.
1  Consultation
The first step on your journey is to have a personal Design Consultation with our Creative Director, Anita, at our private members' club in Mayfair, London. Alternatively, Anita can visit you at home or somewhere convenient.
A wonderful experience, Anita will spend time exploring your jewellery, understanding the special significance behind each piece and give you design inspiration for a beautiful, new bespoke ring, bracelet or necklace.
We hope you will then continue on to the next stage of having a piece of jewellery made, but there is absolutely no obligation and no pressure from us.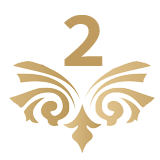 2  Design ideas
Following your consultation, Anita will personally create three ring design options using the gems and metals from your existing jewellery.
She will blend together the history and memories of your old pieces with the contemporary, bespoke design of a new ring.
We know that your jewellery is very special which is why each design will be brought to life using computer technology. This allows you to see exactly what your new ring will look like before we start working with your gems.
3  Making of your ring
Once you have chosen your final design, our master jeweller will then bring it to life.
With intricate care, he will remove the stones from your old jewellery and melt down the gold ready to incorporate them into your new ring.
Every tiny detail of your new piece is then crafted by hand. From setting the smallest diamonds to the exquisite engraving of a special name. Your new ring will be one-of-a-kind; the only one in the world.
4  Delivery
Your finished bespoke ring will be beautifully packaged and delivered by hand to an address of your choice.
Commissions take 8-12 weeks from when you signoff a final design, depending on the complexity.